We are a strange cafe/hackerspace with a focus on retro computing and creation, whether that be art, music, hardware, or games.
We do meetups, come hang out with us!
We're only open part time, so please follow us on Mastodon/twitter /facebook to get notified about upcoming events.
This is also the home of indie game studio Robinson Technologies (RTsoft) and C2 Kyoto Suite, a licensed hotel with a single amazing room. *We're honored that Airbnb Japan has ranked Akiko the #1 "most hospitable host" in Japan! Interviewed here (Japanese):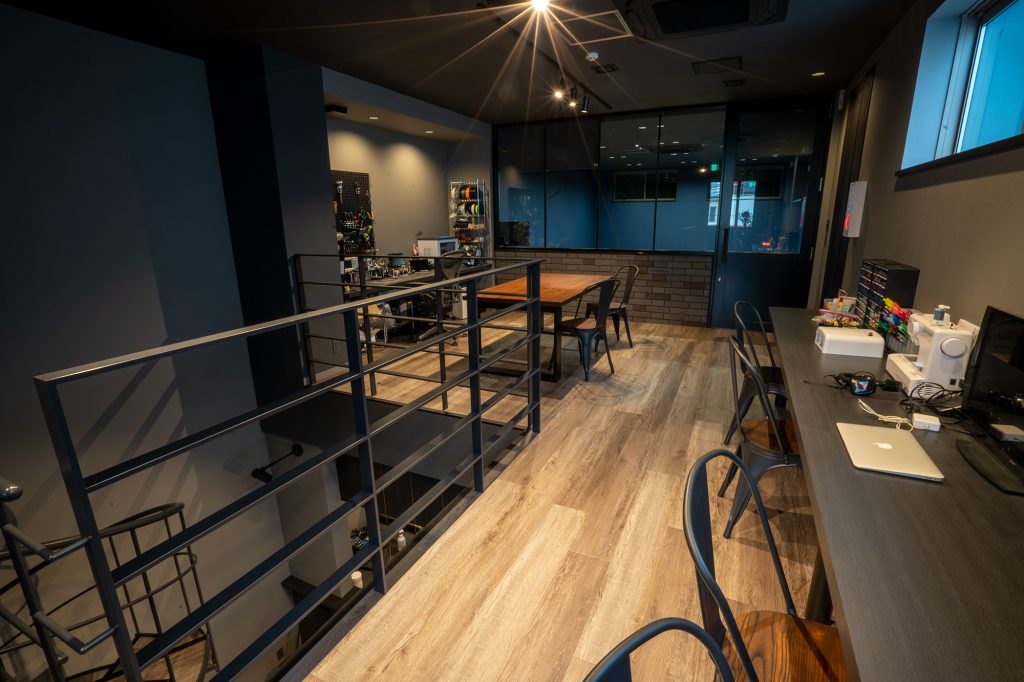 Features:
Meeting room with audio/visual setup for presentations
VR/media room, computers, cameras, 2D & 3D printers, cutter
Soldering station & workbench, parts and tools for smd/retro/arduino/pi
Rotating hands-on retro exhibits from the 90+ computers/consoles in our collection
Tool usage is free with drink purchase (plus the cost of parts/materials when applicable)
Non-smoking, bike parking available
Location: 14 minute walk north from Kyoto station – we're a few blocks from Gojō subway station (5th & Karasuma).
Need a place to meetup? If you're doing something cool, communal, or educational we'd love to host you for free.
Contact us: c2kyoto@rtsoft.com